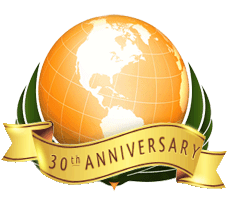 Institute for Multicultural Counseling & Education Services
A Private Non Profit Organization Associated with DPI/NGO




with ECOSOC Status of The United Nations for Human Rights
About the Founder CEO/President
Tara Pir, PhD
aka Tahereh Pirhekayaty, PhD
Dr. Pir founded the Institute for Multicultural Counseling and Education Services, Inc., (IMCES) an outpatient community clinic, in 1989. Dr. Pir is a licensed psychologist and Diplomate in behavioral medicine and professional psychotherapy, with decades of experience in clinical practice, clinical training and supervision, mentorship, graduate level teaching, international research, presentation, leadership, human rights advocacy, and community service with the emphasis on promoting human rights and social justice.
Her organizational leadership in local and global levels includes being CEO/President of IMCES, as a private, nonprofit clinic; serving as President of the prestigious International Council of Psychologists (ICP), an organization "committed to promoting human rights, dignity, and justice, and strengthening collaboration among researches, educators and applied professionals globally to further international understanding and world peace;" and leading IMCES as a recognized non-governmental organization (NGO) at the United Nations with special consultative status at the UN's economic and social council (ECOSOC).
She has contributed to the community in two major domains:
​
Provision of comprehensive integrative direct service delivery to underserved, culturally diverse individuals and families. She developed numerous programs that have been awarded sustainable funding within the scope of prevention and early intervention (PEI) to serious mental illness (SMI).
​
​
​
​
Development of APA-accredited clinical training programs for doctoral interns, postdoctoral residents, and other mental health professionals.
​
​
​
Dr. Pir promotes a humanistic philosophy and approach that realizes the potential of human resiliency and strength to overcome the shortcomings of our social system, as well as individual barriers. This is accomplished by development of ongoing actionable advocacy plans.
​
Dr. Pir is an immigrant woman from a multicultural family who has dedicated her career to service to the community, as well as the profession and discipline of psychology.

IMCES is a nonprofit community clinic that is structured to provide clinical services, as well as clinical training and education. IMCES provides integrative mental health, primary care, substance abuse, and social services to help people of all ages, ethnicities, and cultures. Dr. Pir, based on our mission and philosophy, led the institute to become one of the few unique outpatient community clinics designed specifically to treat the varied needs of the underserved, culturally and linguistically diverse communities of Los Angeles. The agency is amongst the most culturally competent comprehensive service providers in the county, providing linguistically proficient services in eight different languages including Arabic, Armenian, English, Farsi, Italian, Polish, Russian, and Spanish. Every year IMCES serves thousands of individuals and families who have been identified to be 100-200% or more below the poverty level. IMCES offers twelve clinical programs developed to reach children, youth, families, and adults who have many barriers to their success and sustainability within the community.
​
The mission of IMCES is to promote human rights while cultivating healthy, resilient individuals and families through the provision of culturally competent mental health, primary care, substance abuse, social and supportive services.
IMCES is committed to helping members of the community overcome adversity, achieve independence, and create better and meaningful lives for themselves and their families. Our treatment philosophy focuses on strengths rather than pathology, on wellness rather than illness. IMCES provides culturally proficient services to children, youth, families, and adults based on the proven success of integrative, coordinated services through the utilization of prevention and early intervention strategies.
​
We understand, honor, and respect the many different customs that cultural and ethnic diversity brings forth. At the same time, IMCES promotes social justice and strives to eliminate the stigma and disparity in mental health service delivery within the communities we serve.
"My success is due in part to the Wraparound team suggesting that the family be more involved in my academic progress. My sister checks my work daily to make sure that I'm completing my work and doing it correctly. Due to my progress, the court judge said that she will take me off of probation if I receive passing grades in all of my classes!"
"After getting arrested and given a citation, his attitude changed and he came to the WA team to see how he could prevent himself from possibly being detained. WA team informed him that now was the time to get his life together and follow rules. WA team enrolled him into the independent study program at City of Angels so that he could get caught up on his academic credits."