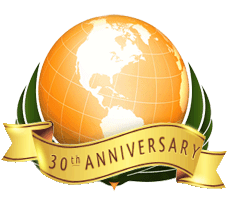 Institute for Multicultural Counseling & Education Services
A Private Non Profit Organization Associated with DPI/NGO




with ECOSOC Status of The United Nations for Human Rights
IMCES is an affiliated member organization of the International Council of Psychologists (ICP). IMCES supports and promotes the mission of ICP.
The International Council of Psychologists is a global organization that is committed to furthering world peace, to promoting human rights, and to developing friendship and collaboration among mental health professionals at the global level.
To learn more about ICP or for information on how to become a member, please visit their website:
IMCES is an affiliated member organization of the Iranian American Psychological Association (IAPA). IMCES supports and promotes the mission of IAPA.
The International Iranian American Psychological Association (IIAPA) is an international organization and accepts membership from around the world. The mission of the IIAPA is to advance the profession of psychology as a means of promoting health, education and enrichment of life among the diverse individuals and families of multicultural Iranian ethnic groups. This target population includes but is not limited to individuals who speak Farsi, Armenian, Azeri, and others who are in need of such services.
IMCES is associated with the International Visitors Council of Los Angeles, to host international delegates from around the world interested in our unique method of service delivery. We host delegates interested in how we conduct our integrated health and mental health services.
The International Visitors Council of Los Angeles (IVCLA) is a private, non-partisan, non-profit organization, which implements the U.S. Department of State International Visitor Leadership Program of professional and cultural exchanges. The purpose is to increase mutual understanding through communication at the personal and professional levels and thereby contribute to improving relations between the United States and other countries. These established or potential foreign leaders in government, politics, media, business, education, science, arts and other key fields are selected by American embassies overseas to visit the United States to meet and confer with their professional counterparts and to experience the U.S. first hand.
International Conferences
Tahereh Pirhekayaty, aka Dr. Tara Pir, as CEO of the Institute of Multicultural Counseling and Educational Services (IMCES) and President and Scientific Chair of the International Council of Psychologists (ICP), led the following international conferences:
Sevilla, Spain
Themes: "Celebrating 70 Years of Working towards Health, Peace and Social Justice"
and "Women & Immigration"
Jakarta, Indonesia
Theme: "Moving Towards Peaceful Intergroup Relationships"
Hawaii, United States
Theme: "Reducing Stigma & Discrimination: A Worldview"
The goal of international conferences is to facilitate accessibility for professionals around the world to participate, learn, and contribute to the wellness of our global communities. The conferences were well attended by members of the International Council of Psychology, representing over 80 countries. As Non Governmental Organizations associated with the United Nations, IMCES and ICP collaborate to promote human rights.
With Globalization We Are One Connected System
In response to evolving transitional changes of our time, Dr. Pir writes "In the 21st Century we live in a globalized world. This simply means people's lives including economic, social, and families are impacted by not only local but global changes."
One way to handle these transformational changes and challenges is to develop interactive professional relationships with other organizations on a local, national and international level.
IMCES makes every effort to adjust and transform our views and abilities to meet the new and emerging global needs of our citizens and clients. Dr. Pir has developed and presented research studies about different issues as it relates to human challenges and effective methods of interventions at international professional conferences. Also, she brings back information from these international conferences about effective solutions to our organization to provide further training and adjustments for the interest of worldview and clients emerging and evolving needs.
IMCES is an affiliated member of many international organizations including the United Nations as NGO/DPI and International Council of Psychologists. Also a member of APA, Division 52, 10 and 45.
​