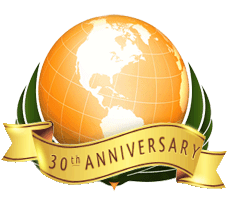 Institute for Multicultural Counseling & Education Services
A Private Non Profit Organization Associated with DPI/NGO




with ECOSOC Status of The United Nations for Human Rights
The Institute for Multicultural Counseling and Education Services (IMCES) was founded in 1989 by Dr. Tara Pir, also known as Dr. Tahereh Pirhekayaty. As a licensed clinical psychologist and diplomate in behavioral medicine and professional psychotherapy, Dr. Pir has nearly three decades of experience in clinical practice, clinical training and supervision, mentorship, graduate level teaching, research, consultation, international speaking, human rights advocacy and community service.
Dr. Pir's mission in forming IMCES was based on a commitment to helping empower and enrich the lives of underserved diverse groups of all kinds, with the aim of promoting social justice and reducing disparity. Having immigrated to the United States in 1979, Dr. Pir understands firsthand the challenges and hardships immigrants and refugees face with displacement and cultural adaptation. As a result, Dr. Pir has been an unrelenting advocate dedicated to social justice and human rights issues both locally and universally. Her main focus of study and advocacy has been on reduction of disparities in our communities, especially reduction of stigma and discrimination as it relates to mental illness. This has been at the core of Dr. Pir's mission: to provide healthcare as a basic human right for all. Dr. Pir promotes a humanistic philosophy and approach that realizes the potential of human resiliency and strength to overcome the shortcomings of our social system, as well as individual barriers.
Dr. Tara Pir
Chief Psychologist, Diplomate in Behavioral Medicine and Professional Psychotherapy

CEO/Director, Institute for Multicultural Counseling & Education Services. Inc. (IMCES)

Fellow, American Psychological Association (APA)

Past President, International Council of Psychologists (ICP)
Dr. Pir has made a commitment to the development of a high standard, culturally and linguistically competent work force to meet the needs of the culturally and ethnically diverse target population in our community. This clinical training model is designed to promote the specialty area of community clinic with the focus on leadership and advocacy competencies. The emphasis is based on the integrative model of service delivery. This model of training has been recognized as one of the best futuristic clinical training for our emerging professionals in the field of psychology and other health and human service providers. Our doctoral clinical training model has been accredited by the American Psychological Association (APA). Dr. Pir is in the process of standardizing and internationalizing this clinical training model to make it available to emerging professionals around the world. Exchange interns would benefit from this clinical training program, especially in Los Angeles, which has been aptly called a "microcosm of the world," as it is the home of many diverse ethnic communities from around the world.
Dr. Tara Pir / Dr. Tahereh Pirhekaya
Describe your image.
Dr. Tara Pir / Dr. Tahereh Pirhekaya
Describe your image.
Dr. Tara Pir / Dr. Tahereh Pirhekaya
Describe your image.
Dr. Tara Pir / Dr. Tahereh Pirhekaya
Describe your image.
Dr. Tara Pir / Dr. Tahereh Pirhekaya
Describe your image.
1/4
Dr. Pir leads by example; she is directly involved with resource development and quality of service delivery on a daily basis. Dr. Pir built and expanded IMCES and its resources every year based on her vision and her direct observation of diverse needs of our ever-changing communities. The scope and depth of her contribution to the development of IMCES includes but not limited to the following:
The development of 12 programs structured to provide services for many levels of needs ranging from prevention and education to early intervention to severe illness. These programs are designed for children, youth, adults, and older adults. A new addition to our range of comprehensive model of service delivery is an innovative program developed by Dr. Pir to provide forensic/legal advocacy to prevent recidivism. This program was added in response to ongoing needs assessment, identifying recidivism as a recurring serious challenge in our community.


Recruiting highly trained clinicians/professionals from diverse ethnic communities to meet the needs of our ethnic population.


Achieving NGO/DPI associated approval status from the United Nations for human rights advocacy and special consultative status with ECOSOC, the United Nations' economic and social council.


Dr. Pir developed and provides cultural diversity training locally and globally with the emphasis on moving from cultural competency to "cultural humility." She provides this training on a weekly basis to the staff of IMCES.


In response to the World Health Organization (WHO) and the United Nations (UN) announcing that depression as a mental illness is on its way to becoming the greatest global burden of disease in the world, more than cancer, Dr. Pir launched an international cross-cultural research initiative to study depression in the context of culture.


Dr. Pir is the President of the International Council of Psychologists (ICP). ICP is a long standing, prestigious international organization recognized for over 70 years, working towards health, peace, and social justice.
Dr. Pir has developed an employee support/benefit program, reflecting the unique culture of IMCES. This program includes celebrating employees' special achievements: both personal (birthdays, weddings, parenthood, etc.) and professional (completing degrees, achieving licensures, acceptance of proposals to present at national and international conferences, etc.). The program also includes such benefits as yoga classes, healthy lunches, and financial support in the form of emergency loans. Dr. Pir provides special recognition to the staff members who demonstrate their highest commitment to excellence in service delivery.


Dr. Pir is involved in many community-based, professional, and various other organizations at both the local and international level.


Dr. Pir was recently awarded the Community Champion Award at the 7th International Together Against Stigma Conference for "Achievement in supporting/promoting underserved, unserved, oppressed or marginalized peoples."


Dr. Pir receives many commendations of appreciation and awards from the United States Senate, the state of California and the Los Angeles County Board of Supervisors. She's also elected and appointed to many leadership positions locally & globally.


Ongoing research on Stigma as it relates to mental health in the context of culture. Dr. Pir has developed the Stigma Reduction Campaign including public education/stigma awareness seminars in a variety of languages for our diverse communities in the greater Los Angeles area. She has also contributed to the knowledge and awareness of the community through the utilization of many forms of social media.


Based on her unique and exceptional contributions to international psychology, the American Psychological Association has honored Dr. Pir with their "Fellow" status and the prominent International Mentorship Award.